About us
Simon Luke CERT FP & his wife, Lucie Luke MBIE are the Owners & Directors of Morris Bros, assisted by Chris Northey CERT FP and a small team of part time local staff.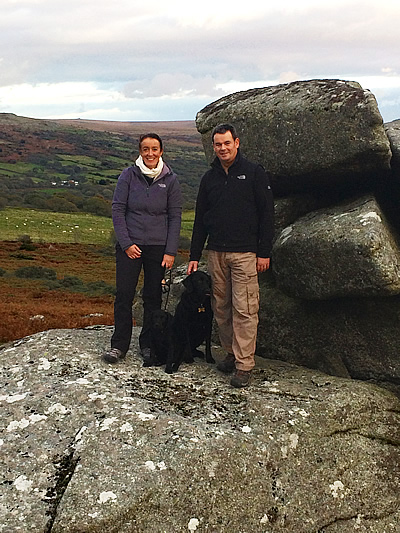 Simon and Lucie - "Walking on Dartmoor with Morris & Bella"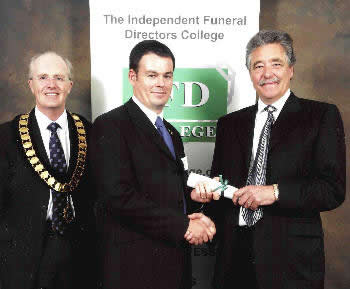 Many funeral businesses whose names have been recognised and respected, sometimes for generations, have been acquired by what can only be described as 'big business', or a large conglomerate. 
We are proud that the past and current generation of Morris Bros wish to remain independent, owned and run by the fifth generation.
We believe we offer you the best value and most professional service you deserve at your time of need and as an independent business, we continue to invest directly in our business for the benefit of those we serve in our local community.
History
When John Morris established his family business over 145 years ago, he established a reputation for quiet, caring efficiency and his hearse drawn by black horses with black plumes was a familiar sight in the town.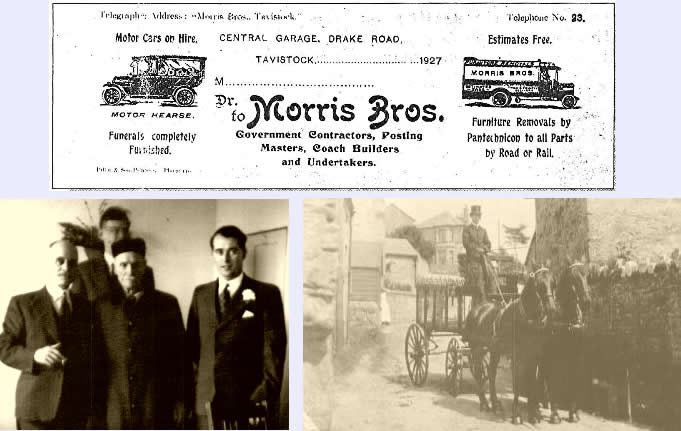 Eventually his son Harry Morris took over and ran Morris Bros in the same professional manner and he became the President of the Plymouth and District branch of the NAFD.  Harry then left the business to his son, Ken.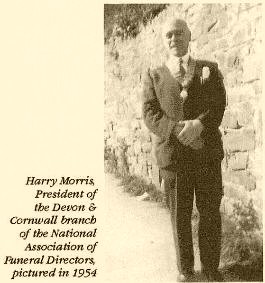 Ken ran the business but sadly died at a young age leaving the business to be run by his widow Jo Morris who then ran the business in the centre of Tavistock for 37 years.  Elaine Morris, Ken's daughter, began working with her mother in 1984 until her retirement.

As with all families, each generation brings something new and now it is the turn of the fifth generation to act as custodians of the business. As the saying goes - the rest is history...