Military Death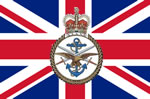 If an individual passes away and (s)he was an active or past member of the military there may be special honours or benefits to which (s)he or his/her survivors are entitled. Contact the deceased's branch of the military as soon as possible to investigate how his/her funeral should be arranged or if there is anything else that must be done to honour his/her military service. Be sure to have on hand evidence of the deceased's military service, as this will likely be needed to verify his or her status.
Death in Service
When a member of the military dies in service, the military itself will report the death, deal with issues such as repatriating the body back to the UK and legally registering the death. Once the death has been officially registered, permission for burial or cremation will be given. There are organisations in place which are open for the bereaved to discuss financial matters stemming from their loved one's death in service.
Veterans Affairs
Whether a member of the military was active or a veteran at the time of his/her death, the Service Personal and Veterans Agency (SPVA) will be able to advise family members on any particular items which may be due the deceased or his/her survivors. The Joint Casualty and Compassionate Centre (JCCC) also continues to work tirelessly on behalf of members of the military whose bodies are only discovered recently (from as long ago as World War I!) by tracking down their relatives and arranging for their funerals. The JCCC also works with the family of military members who have died in service more recently.
Personal Touches
Family members and friends often like to pay their respects to those who served in the military in their own way. Flower arrangements in patriotic colours, flags, mottoes, slogans on headstones or memorials, service uniforms or medals and more may all honour a deceased member of the military. Arranging a memorial service or reception for those who served with the deceased is another option. Announcing the deceased's death and/or placing an obituary in military publications may also be undertaken. Some families and friends also like to organise a fundraiser or make donations for/to military-related causes that were of interest to their loved ones. Observing Remembrance Day by attending the ceremony at the Cenotaph (Whitehall, London), observing the 2 minute silence on "the eleventh hour of the eleventh day of the eleventh month", wearing poppies and/or holding personal events are also ways that many families honour their military dead.
The death of a loved one is a hard and often confusing time, but there are many services and support groups available to make this time a little easier for members of a loved one who was an active member or veteran of the military. Contact the Service Personnel and Veterans Agency (SPVA) or another point of contact in the deceased's branch of the military to discover how best to honour your loved one's military past.