Our Premises - The Bedford Foundry

World Class Treasure
The building formerly housed the Bedford foundry, which flourished during the mining boom of the mid 19th Century.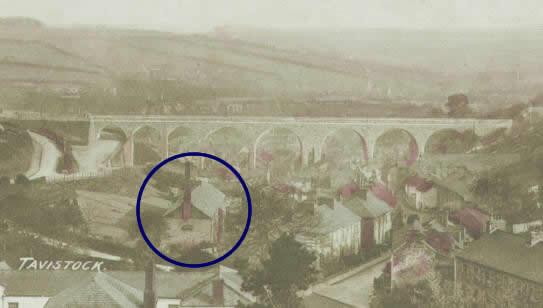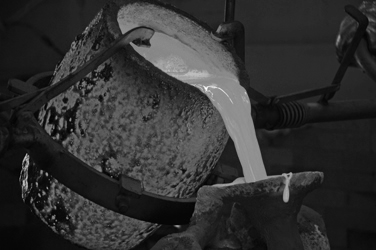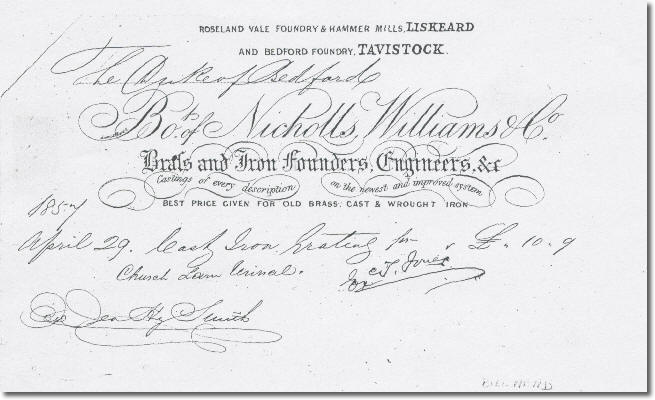 The medieval stannary town of Tavistock was heavily re-modelled during the nineteenth century using the profits of the copper mining boom. These financed a number of impressive contemporary public buildings (including the Town Hall) and model housing for workers (the "Bedford Cottages") as well as the inland terminus of the mineral-carrying Tavistock Canal.
In the 19th century there were three iron foundries in Tavistock:  Tavistock Iron Works in Parkwood Road (manufacturing from 1800 - 1891); the Bedford Foundry, off Bannawell Street, (1844 - 1868) - which later transferred to the Tavistock Iron Works; and the Tavy Iron Works, active from 1852 until 1914 and for a short time in the 1920s.
These factors were among those which resulted in Tavistock being included in the Cornwall and West Devon Mining Landscape, which was declared a World Heritage Site by UNESCO in 2006. This ranks the area alongside international treasures including Stonehenge, the Taj Mahal and the Great Wall of China.
The Bedford Foundry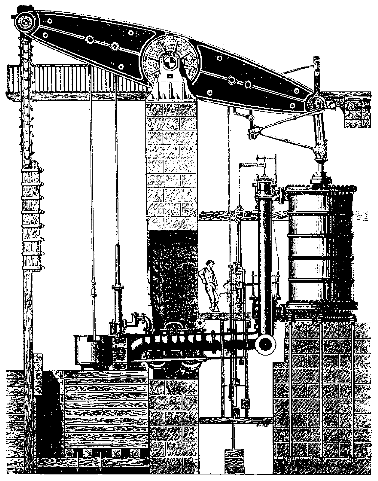 The Bedford Foundry, at the north side of Tavistock, was comparatively short-lived, but was important. Despite the name, it was not especially connected with the Bedford Estate, all the foundries stood on land leased from the Duke of Bedford.
It had water power from the Fishlake stream but soon acquired steam power.
This foundry was started in 1844 by the engineers Thomas Nicholls and John Williams, soon joined by Joseph Mathews.
In 1868 Nicholls and Mathews bought the remainder of the lease of the Tavistock Iron Works, and continued operating in Parkwood Road.
From Nails to Beam Engines…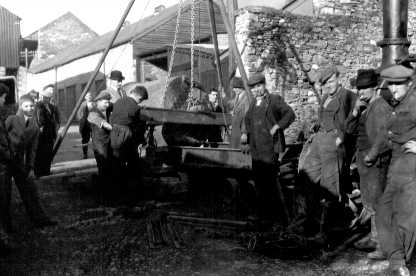 19th century foundries made not only cast iron, but also worked with wrought iron and brass. Products ranged from nails, screws and hand tools, through domestic items such as grates and stoves, to massive machines for the mining industry.
The Bedford Foundry supplied steam engines to the Devon Great Consols mines in the 1840s, including two beam engines with 40-inch cylinders. Other products including railway parts were made for Morwellham Quay, and a steam locomotive for Devon Great Consols in 1856. Their engines were sold to mines throughout Devon and Cornwall. In collaboration with the Cornish Perran foundry, they exported machinery for a copper mine at Strathalbyn,  South Australia.
Raw material such as pig iron, scrap metal and fuel were imported. The original source of power was from water wheels, in the second half of the century this was supplemented by steam power.
Workshops included facilities for forges and furnaces, coke ovens, pattern making and moulding, mechanical hammers, sawpits and carpentry.